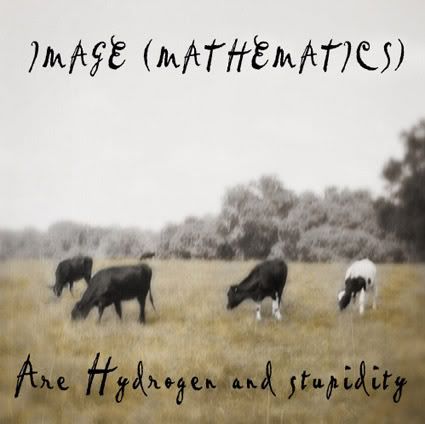 I actually kind of like this one. =) I picked the third picture down rather than across because I figured both were possibilities, and this worked better for an album cover. =D
I love the pic - all I did was add the text! Here's the link:
http://www.flickr.com/photos/10822427@N04/2588275768/
Rules:
random wiki article

Title of the article is your Band name
random quote!
last four words of the last quote is your album name
flickr
the third picture is your album art.